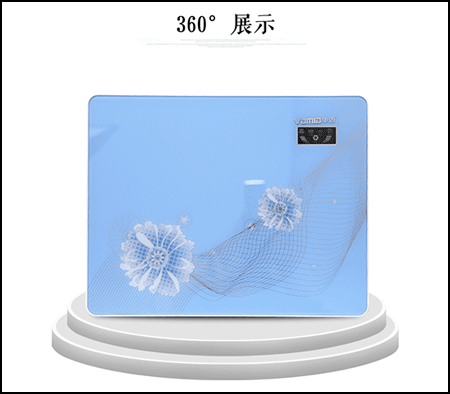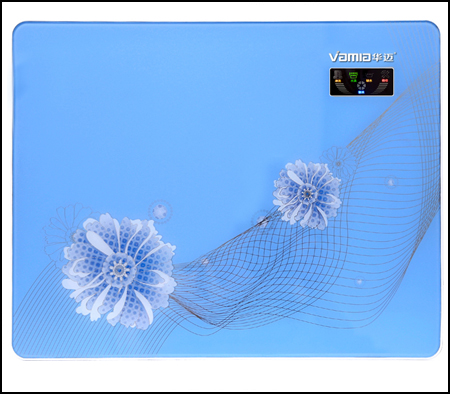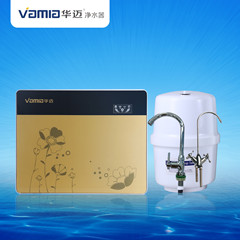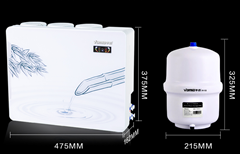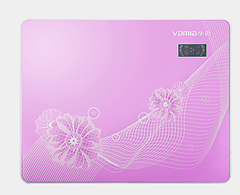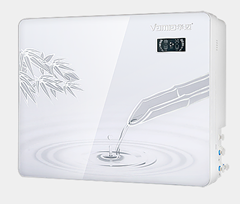 Product description:
Model number:

HM-RO-E

Feed water TDS biggest limit

≤1000 PPm

Brand:

Vamia

Water pressure:

0.1-0.3MPa

Type:

Reverse Osmosis

Water temperature:

5-45C

Capacity

75GPD RO membrane

Design pure water flow

11.8L/H

nstallation Method:

Under the stage or on the wall

Power:

24V 1.5A

No.of stage:

5

Pressure tank:

3.2G

Water purification method:PP cotton +active carbon +RO+active carbon

Size:475*162*375mm
Main Features:
1.The Filter precision is 0.0001 μm, makes the filtered water includes water molecule only,make sure your drinking water clean and safety.
2.Low waste water rate , saving more water.
3.Digital design for display the water system work situation.
4.Humanity design for easy replace the filter cartridge
5.Long time services life
Packing: in cartons.

Delivery: within 15-20 days after receiving the payment.
MOQ: 1 Set.
Payment terms: L/C.T/T.Western union.
We can accept OEM or ODM.
Installation Note:
1. Do not install under sunlight;
2. The product working temperature 5 to 45 degrees;

3. The product can not filter hot water, please do not connect to water heater.

4. Before use it, installation of the product should be fixed to prevent product
turn down;

5. If the tap water pressue is higher than 0.4Mpa, please install the pressue
limiting valve before the product;

6. Do not arbitrarily remove the parts on the product, to prevent leakage and damage
to the machine;

7. PE pipe and fittings should installed in place;

8. Water tee, no seals should be wrapped with raw materials, there is a ring of raw
materials can not be wrapped around the band;

9. After the installation is completed, you should turn on the water and gooseneck
faucet, after 5 minutes, close gooseneck faucet , and check there leaks;

10. Pure water end and wastewater end can not be inversely connected.
OEM Policy:
We can print your LOGO and custom packaging of our products, if you order exceeds 1000 units or above;the imprinting service and packaging will be free, otherwise it will be charge for printing and packaging at cost. The procedure is very simple;after choosing the product, you must provide us your LOGO/Packaging ARTWORK(digital format PSD,AI),and we will send you back a visual of the labeled product. If you accept the size and position, we will proceed to mass production.
Installation: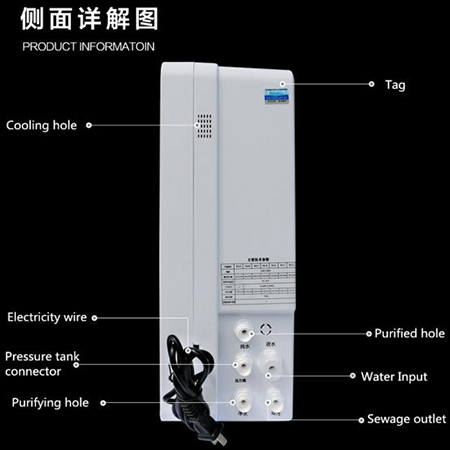 RO Membrane instruction: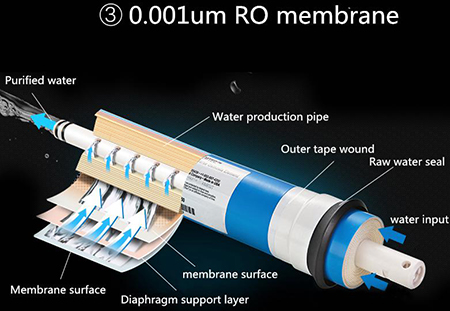 Description of 5 stage: